Lift Access
MENU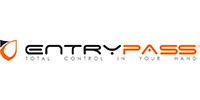 L3800 Elevator Control Panel
Our range of EntryPass control panels enable you to design floor-by-floor elevator access control to the card holders, letting you customize access level for individual card holder depending on your company policies. Depending on need, you have the power to control accessibility from 8 floors to 136 floors. What's more, you can choose to utilizethe EntryPass hybrid control panel that comes with both serial and active network communication interface to cater to any installation you already have, making integration easier for you.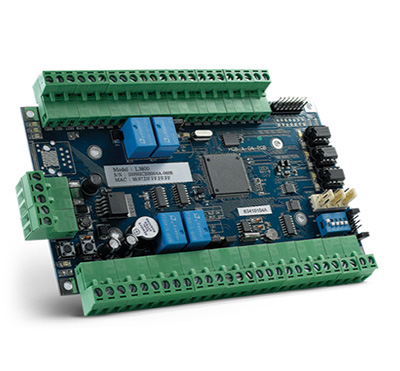 Features :
Support 8 floors by default (expendable to 136 Floors max.)
Support timezone control bypass for individual floor
Support up to 4 readers max
Support both RFID & biometrics readers
Emergency bypass function by software
Emergency bypass function by key Switch
Support 30,000 Users And 80,000 Event Memory
HIO Hybrid Input / Output Control Panel
HIO (Hybrid Input / Output) is built-in with web server where network configuration such as IP address, subnet mask, server IP and etc can be easily done upon login. No more factory programming needed as the firmware can be upgraded via the on-board web server.

Rather than keeping the event data in the memory awaiting for host-PC to poll, HIO actively transmits the current event data to the host server as it happens, meaning events gets delivered and can be act upon faster.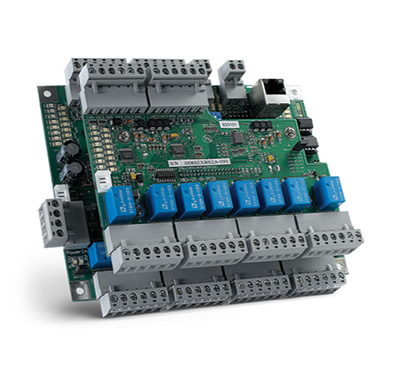 Features :
Support up to maximum of 16 inputs & 16 outputs
Support dual mode communication (Modbus Serial & Modbus TCP/IP)
Support both open and close trigger devices
Support One-To-Many / Many-To-One / Many-To-Many configuration
Support both toggle and alarm mode monitoring function
Support various applications (Alarm / Lift )
Mictron 900 Multiplex System
Mictron 900 is a Multiplex Fire Alarm System, also known as "semi addressable" system. A standard Mictron 900 system consists of 2 buses. Each bus can interface up to 16 RPPU

The Central controller gather all information from the remote RPPU and process into visual and audio signals. The visual signals consist of LED display indicating locations of fire zones and indications. A graphical mimic will also display all the fire zones. The audio signal will alert security personnel of the occurrence of a fire situation.

The operator keyboard allows security personnel to perform the necessary steps as to disable or reset a fire zone.



Features :
From 20 to 1000 zones
With full zone & status LED display
Compatible with all conventional devices
Design for easy user operation
Built-in 10A power supply/charger

RPPU is a data gathering panel whereby all external devices are connected, the RPPU is compatible with series C conventional detectors & devices, as well as other conventional devices make by 3rd party.
There are 2 types of RPPU :
RPPU-32
Completed with 32 inputs, 3 bells/siren & 9 tripping outputs.
RPPU-12
Completed with 12 inputs, 2 bells/siren & 2 tripping outputs
Optional Sub-System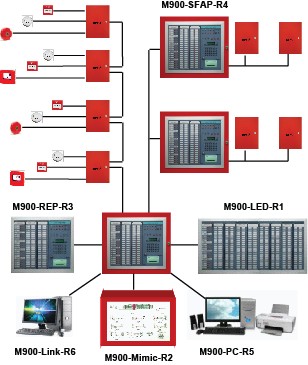 M900-LED-R1
The LED based Repeater is part of the main system, the LED will indicate the alarm, fault & disabled status of the zone, as well as non-urgent point such as pump status.

M900-Mimic-R2
The multi-colour mimic panel consists of all floor plans and section of the building on perspex sheet, the LEDs on mimic floor plans will indicate the location of each fire zone.

M900-REP-R3
The Repeater can be just a LCD/keyboard panel, or combination of LCD/keyboard with zone display panels.

M900-SFAP-R4
The sub-panel (Sub Fire Alarm Panel) can be part of main system, but located away from the main panel, it has the RPPU connected to it and all the zone information are repeated at the main panel

M900-PC-R5
The PC based user interface running on MS windows is used to display all zones information & floor plans on screen.

M900-Link-R6
The RS232 linking is provided for communicating with other building services system.


Brand
Mictron
Model
900
Part Number
AXP-M900
Microprocessor
Freescale MC9S12 & Rabbitcore 2000
Memory
512Kb Flash & 64Kb RAM
Ports
2 RS232 & 2 Multidrop RS485 & 2 parallel
Fire Brigade Link
Volt - free contact
Input Power
240VAC 50Hz
Power Consumption
24V DC 150mA (exclude RPPU power)
Operating Temperature
0ºC - 45ºC
Humidity
Max 95% (non-condensation)
Panel Construction
Mild steel
Panel Thickness
1.6mm thickness
Finishing
Epoxy powder coated paint
Colour
Red or Signal Red
Dimension
600 (W) x 530 (H) x 180 (D)
Weight
30kg (inclusive of 2 x 12V battery)
Testing Standard
MS1745 Part2 : 2004
EN 54 Part2 : 2004
Test Report
2014EEB0212, SIRIM
Countries
We have customers from all over the world!

Malaysia

Singapore

China (Hong Kong)

US

UK

Japan

South Africa

India

UAE

Qatar

Iran

Iraq

Uzbekistan

Jordan

Denmark

Bulgaria

Panama

Nigeria

Morocco

Egypt

Australia