SONOS Multiroom Music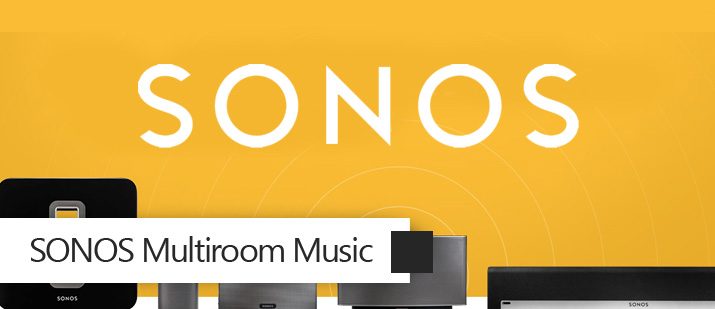 VYROX VHOME is compatible with the SONOS wireless HiFi music system. Start playing what you want in every room over a dedicated vyrox smart home wireless network.

Imagine a speaker for every room. Sonos wireless speakers are custom designed for every space in your home. From the compact PLAY:1 to the TV-compatible PLAYBAR, our line-up fills any room with crystal clear HiFi sound at any volume.

Go wireless Set up Sonos with the push of a button. Our unique technology brings your entire home audio system together on a dedicated wireless network. The end result? Unrivaled performance and zero drop-outs.

Control every room, from any device. The VYROX Smart Home App lets you browse and play your music from any device. Use your smartphone, tablet, or computer to stream different songs in each room, group rooms together, or hear the same beat everywhere.