IP-PBX / IP-PABX
MENU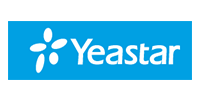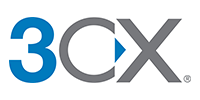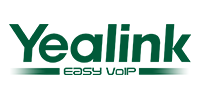 IP-PBX / IP-PABX phone system has been invented to replace traditional PBX / PABX. It registered every phone on server with an extension number, so a phone is able to dial, transfer and conference to another phones with voice and video as well. We even can connect the existing phone lines to IP-PBX / IP-PABX system with a VoIP Gateway in order to make phone calls over regular PSTN line. Generally, we do have hardware and software IP-PBX / IP-PABX systems.
HARDWARE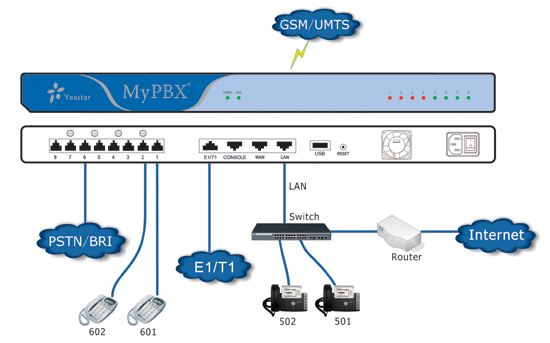 The compact and feature-rich MyPBX by Yeastar is available in multiple models to fit your business need with easy installation, flexible connectivity, and convenient management. MyPBX U Series delivers a comprehensive suite of telephony features and functionalities for small and medium sized business. Engineered to support up to 500 users and as many as 80 concurrent calls, MyPBX U Series boasts expandability, flexibility, and affordability.
SOFTWARE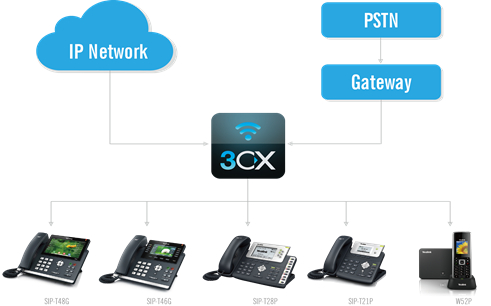 3CX Phone System is a software-based IP-PBX / IP-PABX system that replaces a proprietary hardware PBX / PABX. 3CX's IP PBX is based on the SIP standard, making it easier to manage and allowing you to use any SIP phone (software or hardware). A software-based IP PBX / PABX offers many benefits. In some situation, it is far less expensive to purchase and expand than a hardware-based PBX / PABX. 3CX allows you to choose between popular IP hardware phones or softphones, so no need to lock in with any vendor.
IP-Phones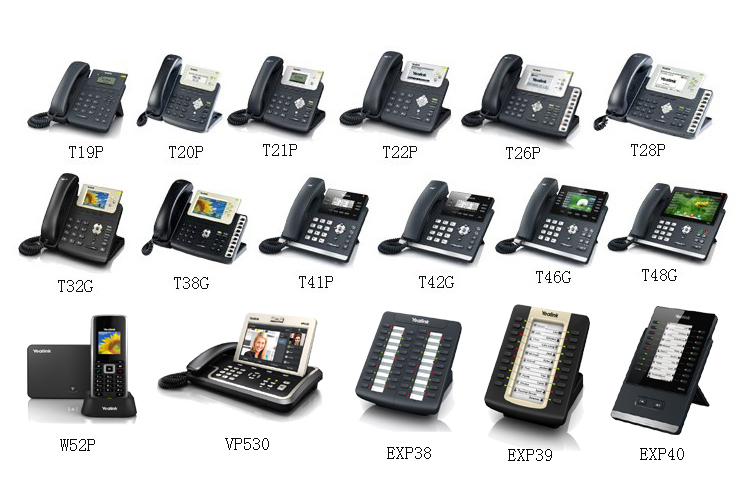 Yealink's offers a wide range of desk IP phones covering for all business environments, from enterprise-grade IP phones, Gigabit IP phones to touch screen IP phones. Yealink IP phone series include the Ultra-elegant T4 series, the upgrade T2 series and the Skype for Business series, meeting the communication needs of businesses of any size and budget.
Evolve Your Communications With 3CX Phone System
3CX Phone System is a software based PBX that works with SIP standard based IP Phones, SIP trunks and VoIP Gateways to provide a full PBX solution - without the inflated cost and management headaches of an 'old style' PBX. Used by more than 30,000 companies globally, 3CX has been recognized for its innovation and cutting-edge technology.
Take your Extension Anywhere
3CX includes clients for smartphones and Mac or Windows laptops that allow users to use their office extension from anywhere, seamlessly integrated as if they were in the office. Not only are all calls to the office free of charge, but employees can leverage one single number and make a professional impression.
Take your extension everywhere you go
All calls are free of charge - slash your mobile phone bills
Increase productivity - work from anywhere
One number - Don't give out your personal mobile number
Halve your Telephone Bill and Increase Sales
With 3CX, companies can reduce their telephone costs by up to 80%, by leveraging SIP trunks, WebRTC, free calling to remote extensions and offices and reducing the number of fixed telephony lines. With the CRM integration, agents get a customer name rather than a number.
Save on call costs by lowering mobile & customer service number bills
Easily add and remove extensions - no per user license
Know who's calling with CRM integration -increase customer satisfaction
Leverage existing hardware, wiring and low cost open standard hardware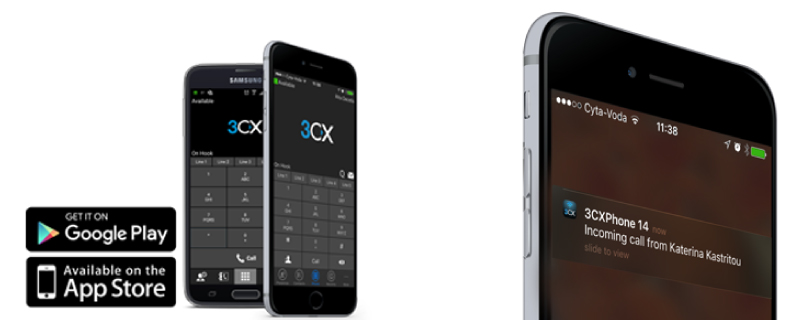 Unparalleled Mobility with 3CX's
Leading Android and iOS VoIP Clients
Acclaimed Android and iOS VoIP Clients
3CX features native Android and iOS VoIP clients that are continuously updated and tested and set the standard for mobile phone VoIP clients. With an inbuilt tunnel to avoid remote firewall issues, calling from over 3G or from any Wifi hotspot is extremely reliable. 3CX Android and iOS clients fully support PUSH, allowing the phone to be on standby and save battery life.
Most advanced and reliable Android & iOS VoIP clients on the market
No additional licensing costs for softphones
"PUSH" notifications save mobile battery life
Inbuilt SIP tunnel/proxy resolves any remote firewall issues.
Use Your Extension From Anywhere
With the 3CXPhone VoIP clients for Android and iOS you can take your extension wherever you go. 3CX delivers the one number concept meaning that you no longer have to give out your mobile number. Set your status so your colleagues can see whether or not you are available to take a call.
Make and receive calls from your smartphone - at no cost
Set your status to available, away and out of office from your smartphone
One number concept
See the presence of your colleagues from anywhere
Easy to Configure and Manage
The 3CXPhone clients for Android and iOS utilise VoIP and are easy to setup and manage. The clients can be automatically provisioned from the 3CX Management Console, reducing help desk calls. Because of the inbuilt tunnel, the 3CXPhone clients work seamlessly across all firewalls, making them even more reliable.
Remotely configurable via email, no hassle setup
Easily setup conference calls
Fully integrated, thus easy to use
SIP Forking - use all clients simultaneously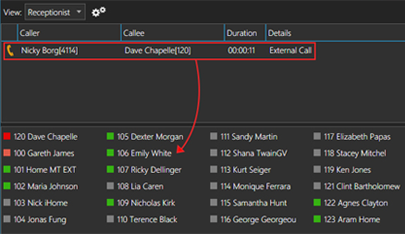 Powerful, Easy to Use Softphones for Windows and Mac Included
Use Inbuilt Softphone to Make and Receive Calls
With 3CX's inbuilt softphones for Mac and Windows you can manage your calls from you desktop and make and receive calls via the office phone system from your computer, even whilst out of the office. Using a headset you can even use 3CXPhone as a full deskphone replacement.
Launch calls on your IP Phone from your desktop with CTI mode
No additional softphone licensing fees
Easy to use and manage
Work seamlessly as if you were in the office and save on call costs
Manage your Calls with the 3CX Switchboard
3CX Phone System includes a powerful switchboard function that can be tailored to the way you want to view and manage your phonecalls. With 4 different views to choose from it can cater to any job role.
Drag and drop calls for quick transfer
Ideal for Call Centers - includes Wallboard and Q-Manager view
View the presence of colleagues easily
Receptionist view allows easy management of incoming calls
Integrates with Office 365, Google, Outlook & Others!
Launch calls directly from your CRM package. Inbound calls are matched to customers based on the caller ID and logged in your CRM system. Accurate call journalling of inbound and outbound calls with call duration allows you to generate insightful reports on customer and agent activities.
Use Office 365, Google contacts or Internal Phonebook
Launch calls from your CRM
Converts cryptical Caller ID to a customer name
Detailed reports on customer and agent activities, no manual call logging
Countries
We have customers from all over the world!

Malaysia

Singapore

China (Hong Kong)

US

UK

Japan

South Africa

India

UAE

Qatar

Iran

Iraq

Uzbekistan

Jordan

Denmark

Bulgaria

Panama

Nigeria

Morocco

Egypt

Australia