HDMI Matrix
HDMI Matrix solved the problem when you have more than a TV and multiple multimedia sources at home like Satellite TV, Internet TV, Apple TV, DVD Player, Computer, Set-Top-Box, etc. The system architecture reduced wiring and cabling needed. HDMI Matrix System allows every user to switch to watch from any video source freely using remote control at any room.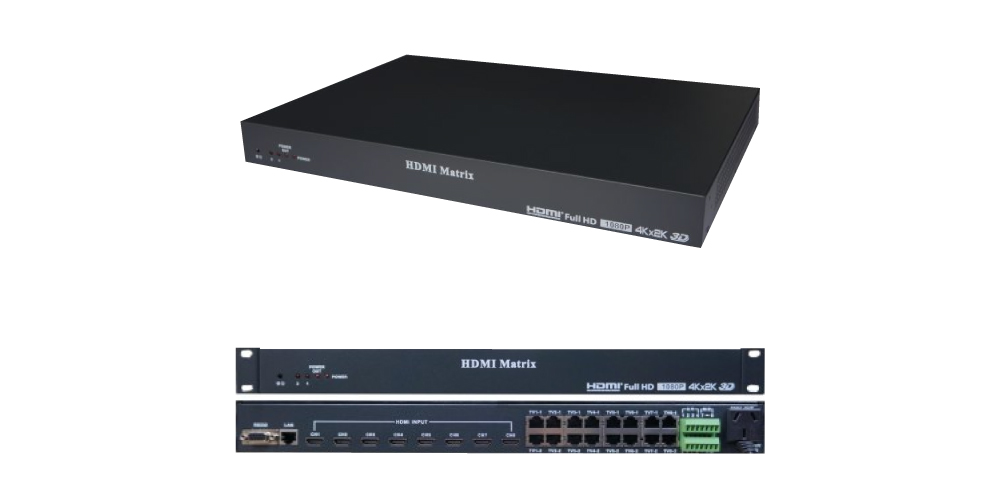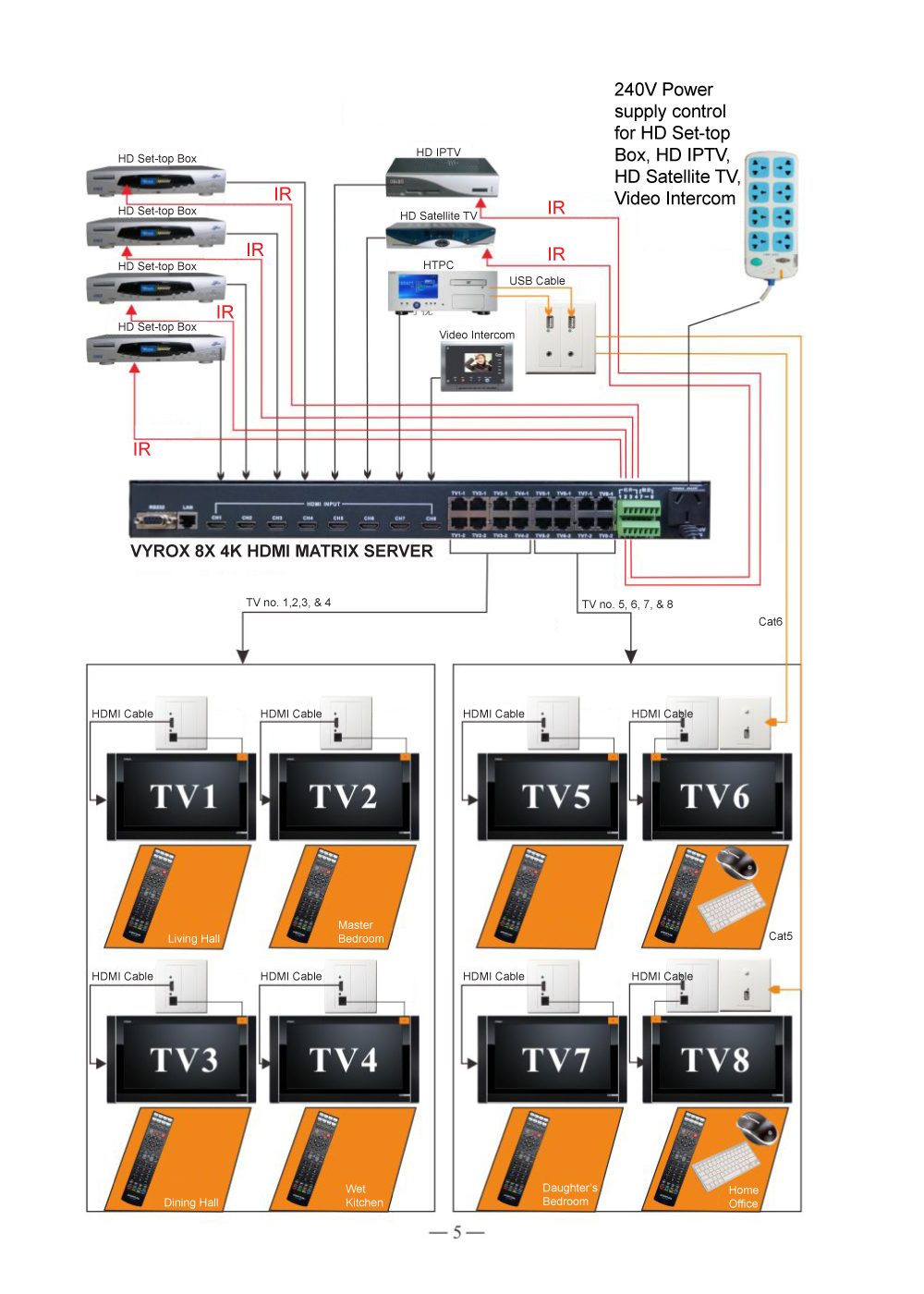 8-Channel 4K HDMI Matrix Server
FEATURES
8-Channel matrix supports eight (8) source inputs via HDMI 3D/1080P/2K/4K.
HDBaseT Technology provides up to 100 meters HDMI transmission via CAT6 using HDMI extension.
HDMI extention faceplate powered by POE technology, no external power needed.
YK8 serves as a Master Remote Controller for up to ten (10) IR devices. It is able to learn all 38K/56K IR signals (covered 90% of home appliances in the market).
Support 2-Channel input triggered automation sequences. Eg. When someone press the doorbell or alarm sensor triggered, the TV will instantly switch to CCTV channel and then swtich back to previous channelafter delay. The delay can be programmed.
While processor idle, the server will automatically enter sleep mode to preserve energy.
Able to program to schedule operational hours for each output. Eg. Only allow your kids to watch 2 hours TV from 5PM ~ 7PM everyday.
Communication protocol is ready for software integration via built-in RS232 serial port.
SPECIFICATIONS
Matrix Server:1U server rack space
Dimension:440mm (Width) X 300mm (Length) X 44mm (Height)
Weight: 3.3kg
Input: 8 ports HDMI Type A
Output: 8 pairs RJ45 (16 ports)
HD Resolutions: 720P/1080P/2K/4K and 3D, Support HDCP, Deep Color, Dolby and DTS
HDMI Extention Interface: 86mm type ABS faceplate
HDMI Extention Cables: a pair unshielded twisted for an output (2 cables).
1080P/60Hz HDMI Extention Distance: 60 meters (Cat5e)
1080P/60Hz HDMI Extention Distance: 70 meters (Cat6)
1080i/60Hz HDMI Extention Distance: 80 meters (Cat5e)
1080i/60Hz HDMI Extention Distance: 100 meters (Cat6)
Power Supply: 240V AC
Maximum Power Consumption: 30W
Sleep Mode Power Consumption: 10W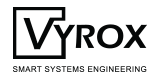 Countries
We have customers from all over the world!

Malaysia

Singapore

China (Hong Kong)

US

UK

Japan

South Africa

India

UAE

Qatar

Iran

Iraq

Uzbekistan

Jordan

Denmark

Bulgaria

Panama

Nigeria

Morocco

Egypt

Australia