KNX EIB Smart Home System
What is Smart Home Central Control

VYROX KNX Engineer:
Peter Teh 016-5313713

Smart home central control platform can be used to build complex home and building automation networks. With good expansibility, it is the best-value solution for personalized smart home system. It provides visual web interface without installing software. You can set and manage you system freely on your laptop and phone with a web browser.

This EIB/KNX Smart Home & Building Automation System was developed in the year of 2006 by a leading professional manufacturer and solutions provider of intelligent lighting control system products and has been committed in R&D, manufacturing and sales of intelligent building control products for 9 years. The products include: Relay Control, Module of 4/6/8/12 -fold, Dimming Module and Interface Module of multi-interface, High-power Dimming Box, networking devices and so on.

The system has been completed more than 1000 intelligent lighting system and room control system projects in domestic and overseas. With stable performance and excellent service, the organization has been widely praised by customers.

There is a R&D team of 50 persons, advanced production lines and comprehensive testing devices in the company. Our management system complies to ISO9001 certification and many of the products have obtained CE and CCC approval. As a manufacturer member of KNX Association, the organization has 4 invention patents, 22 utility model patents and 35 design patents. The team will continue to optimize our products and offer more efficient service. For further information please feel free to contact us.

All of the KNX products obtained international KNX certificate and registration mark.
- We have core protocol stack with independent property rights.
- We provide a full set of KNX products and accessories from actuators to the system components as well as background central control PC software systems

Portfolio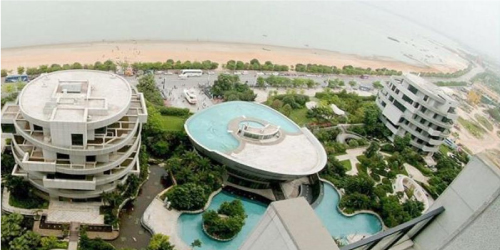 BEIHAI GUANLING RESORT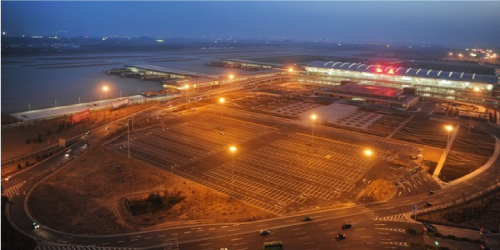 XI AN XIANYANG INTERNATIONAL AIRPORT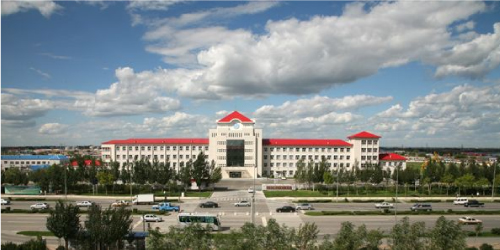 DAQING OILFIELD GENERAL HOSPITAL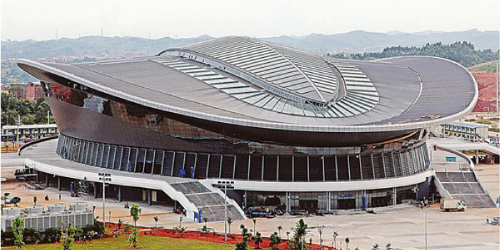 GUANGZI SPORTS CENTER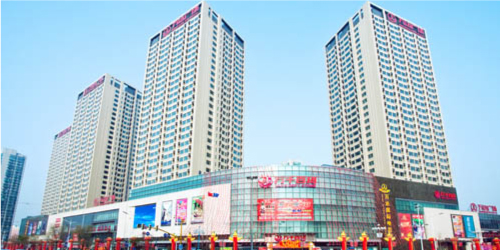 SHENYANG NORTH NO. 1 ROAD WANDA PLAZA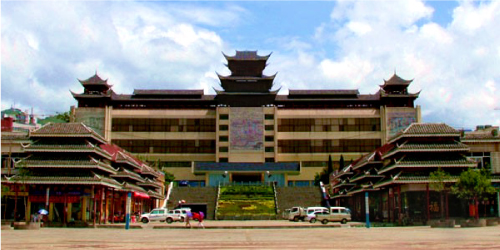 QIANDONGNAN NATIONAL MUSEUM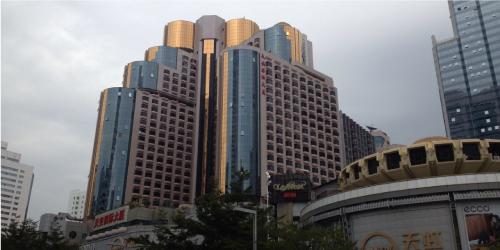 SHANGRI-LA HOTEL SHENZEN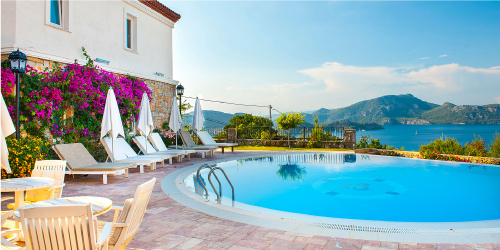 SWAN LAKE HOTEL
Exhibition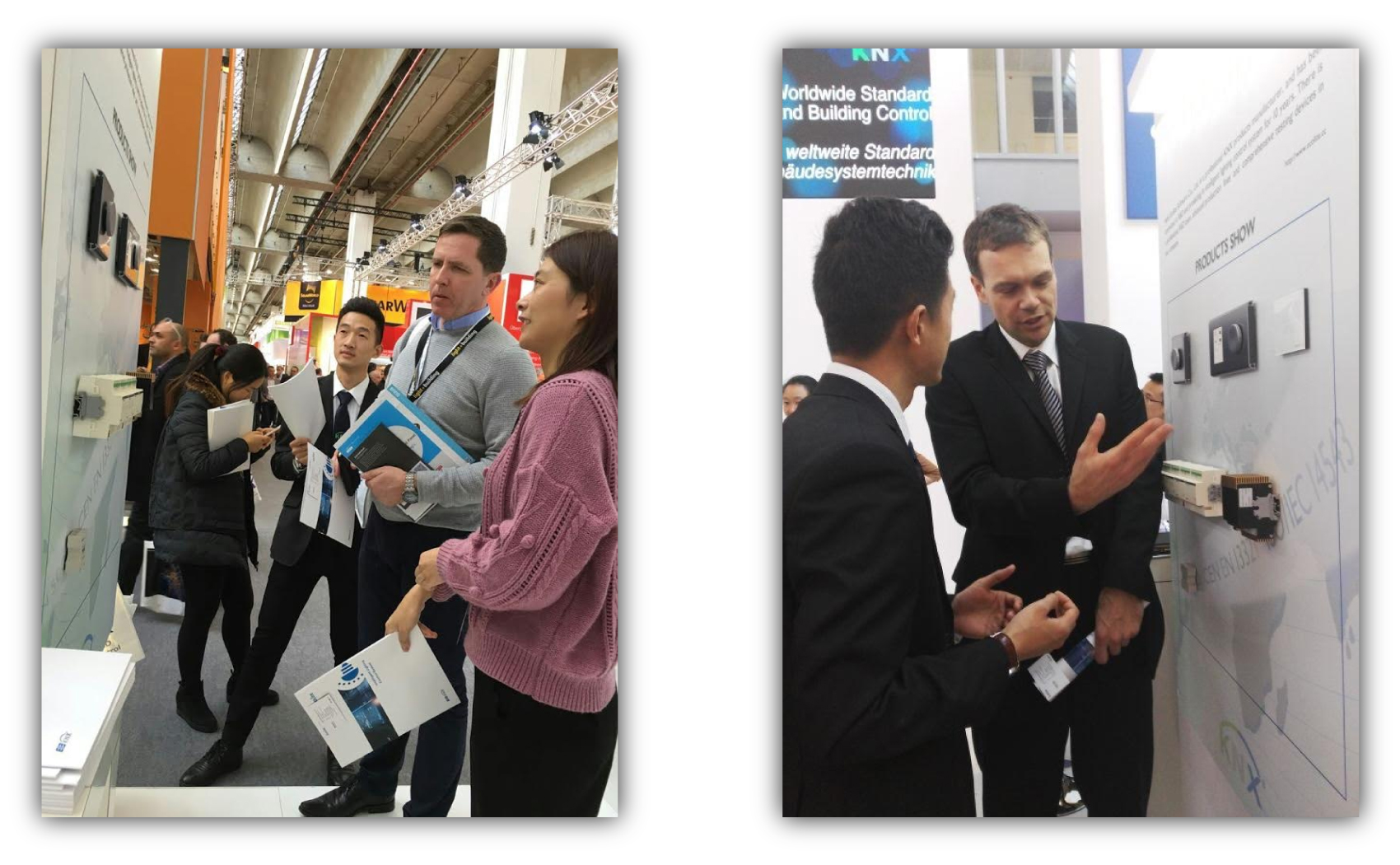 Relay Control Module
PICTURE
NAME
MODEL
FUNCTION
DIMENSION (MM)
Relay Control Module, 2-fold
RM/60-2.6 RM/60-2.10

Keep 2-fold, 6A under on-off control
Keep 2-fold, 10A under on-off control
Functions of logic, delay, preset etc.
Each circuit can also be used by 5 scenes of 8 bit and the 64 scene numbers are optional
Suitable for control of resistive and inductive load, also control of electro-thermal pump, valve

36x64.5x90
Relay Control Module, 4-fold
RM/60-4.6 RM/60-4.10

Keep 4-fold, 6A under on-off control
Keep 4-fold, 10A under on-off control
Functions of logic, delay, preset etc.
Each circuit can also be used by 5 scenes of 8 bit, and the 64 scene numbers are optional
Suitable for control of resistive and inductive load, also control of electro-thermal pump, valve

72x64.5x90
Relay Control Module, 6-fold
RM/60-6.6 RM/60-6.10

Keep 2-fold, 6A under on-off control
Keep 2-fold, 10A under on-off control
Functions of logic, delay, preset etc.
Each circuit can also be used by 5 scenes of 8 bit and the 64 scene numbers are optional
Suitable for control of resistive and inductive load, also control of electro-thermal pump, valve

108x64.5x90
Relay Control Module, 8-fold
RM/60-8.6 RM/60-8.10

Keep 2-fold, 6A under on-off control
Keep 2-fold, 10A under on-off control
Functions of logic, delay, preset etc.
Each circuit can also be used by 5 scenes of 8 bit and the 64 scene numbers are optional
Suitable for control of resistive and inductive load, also control of electro-thermal pump, valve

144x64.5x90
Relay Control Module, 12-fold
RM/60-12.6 RM/60-12.10

Keep 2-fold, 6A under on-off control
Keep 2-fold, 10A under on-off control
Functions of logic, delay, preset etc.
Each circuit can also be used by 5 scenes of 8 bit and the 64 scene numbers are optional
Suitable for control of resistive and inductive load, also control of electro-thermal pump, valve

216x64.5x90
Relay Control Module, 2-fold
RM/60-2.16 RM/60-2.20

Keep 2-fold, 6A under on-off control
Keep 2-fold, 10A under on-off control
Functions of logic, delay, preset etc.
Each circuit can also be used by 5 scenes of 8 bit and the 64 scene numbers are optional
Suitable for control of resistive and inductive load, also control of electro-thermal pump, valve

36x64.5x90
Relay Control Module, 4-fold
RM/60-4.16 RM/60-4.20

Keep 2-fold, 6A under on-off control
Keep 2-fold, 10A under on-off control
Functions of logic, delay, preset etc.
Each circuit can also be used by 5 scenes of 8 bit and the 64 scene numbers are optional
Suitable for control of resistive and inductive load, also control of electro-thermal pump, valve

72x64.5x90
Relay Control Module, 6-fold
RM/60-6.16 RM/60-6.20

Keep 2-fold, 6A under on-off control
Keep 2-fold, 10A under on-off control
Functions of logic, delay, preset etc.
Each circuit can also be used by 5 scenes of 8 bit and the 64 scene numbers are optional
Suitable for control of resistive and inductive load, also control of electro-thermal pump, valve

108x64.5x90
Relay Control Module, 8-fold
RM/60-8.1 6 RM/60-8.20

Keep 2-fold, 6A under on-off control
Keep 2-fold, 10A under on-off control
Functions of logic, delay, preset etc.
Each circuit can also be used by 5 scenes of 8 bit and the 64 scene numbers are optional
Suitable for control of resistive and inductive load, also control of electro-thermal pump, valve

144x64.5x90
Relay Control Module, 12-fold
RM/60-12.16 RM/60-12.20

Keep 2-fold, 6A under on-off control
Keep 2-fold, 10A under on-off control
Functions of logic, delay, preset etc.
Each circuit can also be used by 5 scenes of 8 bit and the 64 scene numbers are optional
Suitable for control of resistive and inductive load, also control of electro-thermal pump, valve

216x64.5x90
Relay Control Module, 2-fold
RM/60-2.20.F

Keep 2-fold, 20A under on-off control
Functions of logic, delay, preset etc.
Each circuit can also be used by 5 scenes of 8 bit and the 64 scene numbers are optional
Suitable for control of resistive and inductive load also control of electro-thermal pump, valve
Function of current feedback

36x64.5x90
Relay Control Module, 4-fold
RM/60-4.20.F

Keep 2-fold, 20A under on-off control
Functions of logic, delay, preset etc.
Each circuit can also be used by 5 scenes of 8 bit and the 64 scene numbers are optional
Suitable for control of resistive and inductive load also control of electro-thermal pump, valve
Function of current feedback

72x64.5x90
Relay Control Module, 6-fold
RM/60-6.20.F

Keep 2-fold, 20A under on-off control
Functions of logic, delay, preset etc.
Each circuit can also be used by 5 scenes of 8 bit and the 64 scene numbers are optional
Suitable for control of resistive and inductive load also control of electro-thermal pump, valve
Function of current feedback

108x64.5x90
Relay Control Module, 8-fold
RM/60-8.20.F

Keep 2-fold, 20A under on-off control
Functions of logic, delay, preset etc.
Each circuit can also be used by 5 scenes of 8 bit and the 64 scene numbers are optional
Suitable for control of resistive and inductive load also control of electro-thermal pump, valve
Function of current feedback

144x64.5x90
Relay Control Module, 12-fold
RM/60-12.20.F

Keep 2-fold, 20A under on-off control
Functions of logic, delay, preset etc.
Each circuit can also be used by 5 scenes of 8 bit and the 64 scene numbers are optional
Suitable for control of resistive and inductive load also control of electro-thermal pump, valve
Function of current feedback

216x64.5x90
Black Edge Dimming Module
PICTURE
NAME
MODEL
FUNCTION
DIMENSION (MM)
Back Edge Dimming Module, 2-fold,1 0A
DM/60-2.10.TE

Each circuit can set dimming threshold and soft start time
Set status of devices after restarting are that each circuit are off or recovery to status before restarting
Can set up to 64 scenes
Continuous variable dimming
Apply to switching and dimming of incandescent lamps, halogen lamps and low-voltage halogen lamps of traditional transformers or electronic transformers.

234x64.5x105
Back Edge Dimming Module, 4-fold,5A
DM/60-4.5.TE
Back Edge Dimming Module, 6-fold,3A
DM/60-6.3.TE
1-10V Interface Back Edge Dimming Module, 2-fold,10A
DM/60-2.10.TEA

1-1Ov interface
Keep 2-fold, 10A under dimming control
Apply to switching and dimming of Incandescent lamps, halogen lamps and low-voltage halogen lamps of traditional transformers or electronic transformers.

234x64.5x105
1-10V Interface Back Edge Dimming Module, 4-fold,5A
DM/60-4.5.TEA

4-fold, 1-1Ov signal input interface
Keep 4-fold,5A under dimming control

234x64.5x105
1-1OV Interface Back Edge Dimming Module, 6-fold,3A
DM/60-6.3.TEA

6-fold, 1-1Ov signal input interface
Keep 6-fold,3A under dimming control

DALI Interface Back Edge Dimming Module, 2-fold,10A
DM/60-2.10.TED

Meet standard DALI protocol

234x64.5x105
Relay Control Module, 6-fold
RM/60-6.16 RM/60-6.20
Relay Control Module, 8-fold
RM/60-8.1 6 RM/60-8.20
DMX512 Interface Back Edge Dimming Module, 2-fold, 10A
DM/60-2.10.TEX

Meet standard DMX512 protocol

234x64.5x105
Relay Control Module, 2-fold
RM/60-2.20.F
Relay Control Module, 4-fold
RM/60-4.20.F
2N® HELIOS IP AUDIO KIT
The 2N® Helios IP Audio Kit is an OEM intercom for manufacturers of various devices, such as parking systems, information boards, industrial equipment or ATMs. Once installed in your system, it will enable you to enjoy not only audio communication, remote monitoring and control, but it will also handle your connection with the user. This gives you an advantage over the competition and provides your customers with the comfort of a live operator and the option of seeking advice by merely pushing a button.
CUSTOMER REFERENCES
Our existing technology had become extremely outdated, and we needed reliable IP equipment for our parking systems from someone who had experience with a similar solution. 2N offered us the 2N® Helios IP Audio Kit solution, which mens our requirements, and we were pleasantly surprised by the quality and software of this simplified VoIP solution
OVERVIEW
Sophisticated software functions enable the 2N® Helios IP Audio Kit to be set up so that it not only enhances your device's features, but also, in conjunction with your device, provides the customer with high user value. Communication takes place through a SIP 2.0 protocol, which is standard for VoIP telephony. In addition, with SIP intercoms you can also take advantage of cheap internet calls or connection via an IP PBX. Like other products in the 2N® Helios IP range, the Audio Kit is compatible with global manufacturers' PBX.

The compact module has a range of interfaces that enable easy connection of buttons, a keypad, signal LEDs, a microphone and speaker, as well as earphones. There are also universal input and output sockets to, for example, control lights or an entrance gate.
Curtain Module
PICTURE
NAME
MODEL
FUNCTION
DIMENSION (MM)
Curtain Module,2-fold
Curtain Module,4-fold
CC/60-2
CC/60-4

Control output via Upper computer configuration in each circuit as well as via scenes
Can adjust to any position by cooperating with panels
Realize the association between scene and location, send scenes, and then curtain runs to the designated location
Positive and reverse output mechanical interlocking, safe and reliable.

72x64.5x90
Universal Module
PICTURE
NAME
MODEL
FUNCTION
DIMENSION (MM)
Universal Interface
IM/60-2.4

Can receive system bus scenes,switch preset lighting scene rapidly, and to realize intelligent control. Setting delay time of each circuit to avoid current impact
Set status of devices after restarting are that each circuit is off or recovery to status before restarting
Function of programmable binary multiple modes
Function of remote software reset without cutting off power
Function of remote programming, testing and management
Function of conversion between group address and scene

55x20x58
Fire Protection Interface Module
PICTURE
NAME
MODEL
FUNCTION
DIMENSION (MM)
24v Fire Protection Interface Module, 2-fold
IM/60-F.24

Input 2-fold 24v DC fire protection signal
Input 2-fold 220v DC fire protection signal
Can set normally on and normally off scene
Can set scene recalling speed of each circuit

36x64.5x90
220v Fire Protection Interface Module, 2-fold
IM/60-F.220
Analoge Input Module
PICTURE
NAME
MODEL
FUNCTION
DIMENSION (MM)
Analogue Input Module, 2-fold
AI/60-2

Provide 12v power supply for sensor
Receive 0-1Ov analogue signal
Scenes can be set up to 64

72x64.5x90
Analogue Input Module, 4-fold
AI/60-4
Binary Input Module
PICTURE
NAME
MODEL
FUNCTION
DIMENSION (MM)
Binary Input Module, 2-fold
DI/60-2

Provide 1 2v power supply for sensor
Receive binary signal
Scenes can be set up to 64

72x64.5x90
Binary Input Module, 4-fold
DI/60-4
Time Module
PICTURE
NAME
MODEL
FUNCTION
DIMENSION (MM)
>
Time Controller
TM/60-1

Time control schedules can be set up to 200
Every schedule can cycle annually, monthly and weekly
Time control schedule can also set as single cycle
Can set special holiday scene
Calculate automatically the time of sunrise and sunset based on longitude and latitude

36x64.5x90
Coupler
PICTURE
NAME
MODEL
FUNCTION
DIMENSION (MM)
Line Coupler
LC/60-1

It links a branch line with area or it links area with total system
Telegrams can be filtered
Installation in standard DIN rail

108x64.5x90
IP Interface
| | | | | |
| --- | --- | --- | --- | --- |
| PICTURE | NAME | MODEL | FUNCTION | DIMENSION (MM) |
| | IP Interface | GM/60-1 | Protocol conversion between system bus network and Ethernet network | 36x64.5x90 |
Power Supply Module
| | | | | |
| --- | --- | --- | --- | --- |
| PICTURE | NAME | MODEL | FUNCTION | DIMENSION (MM) |
| | Power Supply Module | PW/60-1 | Provide centrally connected power supply for 6000 series products | 108x64.5x90 |
Interface Module
PICTURE
NAME
MODEL
FUNCTION
DIMENSION (MM)
1 -1 Ov Interface Module,2-fold
IM/60-2.A

Can store 64 preset lighting scenes
Each circuit can set dimming threshold save resources
Can set soft start time, effectively eliminate surge current, so prolong the service of lights
Each circuit outputs 1-10v DC signal independently ,can control 1-10V interface electronic ballast and 1-10v LED dimming driver
Set status of devices after restarting are that each circuit are off or recovery to status before restarting

72x64.5x90
1-10v Interface Module, 4-fold
IM/60-4.A
108x64.5x90
DALI Interface Module,1 -fold
IM/60-1.D

Assigning address for connected devices automatically
Every circuit can configure 16 scenes arbitrarily
Control of single address or group address can be achieved
Function of reading device address
Addressable broadcast, easy to find out location of lamps

72x64.5x90
DALI Interface Module,4-fold
IM/60-4.D
108x64.5x90
DMX512 Interface Module, 1-fold
IM/60-1.DMX51 2

1-fold DMX 512 signal output
Can configure any color scene, up to 64
Each circuit can configure scene of any dimming valve.

36x64.5x90
Rs232 Interface Module, 1-fold
IM/60-1.232

Can control each circuit's switching and dimming of sub network via RS232 interface
Can send system bus scenes via RS232 interface
Can receive scene information of bus via RS232 interface

36x64.5x90